Provides Exceptional Industry Products
Leading Expert In Piping Solutions
Finest Steel & Alloy Manufacturer
Delivering Steel Products On Time
ISO Certified & Approved Manufacturer & Supplier
Brass Fasteners
Brass Fasteners manufacturers in India, Brass Fasteners Stockist in the USA, Brass Fasteners Nuts Supplier in the UK, Brass Fasteners Exporter and Dealer in Mumbai.

Brass Hex Nut manufacturer, Brass Hex Bolts, Brass Nut Bolt, Brass Screws Uk, Brass Screws with Caps, Brass Screw Manufacturer, Brass Wood Screw, Brass Screws NZ, Brass Fasteners Wholesaler from Mumbai, India.

Introduction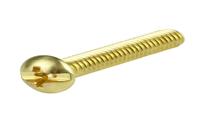 Kalpataru Piping is one of the leading manufacturer, supplier, exporter of Brass fasteners. We offer wide range of Fasteners such as screws, Brass Fasteners , bolts, nuts, washers, and studs available in several grades and materials. Along with the standard fasteners we also stock B7 bolts & studs and stainless steel, nuts, Brass Fasteners, bolts, and washers. We also carry a large inventory of mechanical anchors such as, drop-ins, wedge anchors, tapcons, lead, plastic, and hollow wall anchors. Brass fasteners are often used as modern scrapbooking embellishments. Brass fasteners are made of a soft metal such as brass and the tines are typically of two slightly different lengths. This allows easy separation of the tine. A brass fastener is similar in design and function to the mechanical counterpart split pins. brass stronger and more corrosion-resistant. Aluminium also causes a highly beneficial hard layer of aluminium oxide to be formed on the surface that is thin, transparent and self-healing. Tin has a similar effect and finds its use especially in seawater applications (naval brasses). Combinations of iron, aluminium, silicon and manganese make brass wear and tear resistant. Brass Fasteners are developed to provide a reliable method to different industrial applications when it comes to joining, fitting and screwing. We also offer these Products are available in different size,grades, specification & thickness as per the clients requirements.
Brass Fasteners Specifications
FASTENERS -SCREWS, BOLTS AND NUTS FOR TOUGHEST USE
Material
Size
Length
Specification
Manufacturer

M 02 to M 160

3 mm

to

200 mm

DIN

ISO

JIS

GB

IS

BS

ASTM

GKW

Unbrako

Kundan

APL

Sundaram Precision

Infasco

EBY Fastener Etc.
Naval Brass 464 Threads

:

METRIC, BSW, BSF, UNC, UNF or as required

Standard:

IS 319,BS-249, IS: 1364, 1367, 3757, 6639, 3640

Naval Brass Fasteners In Form of:

Hex

Square

Round

Threading as per Gauge Etc.

Head drive:

Phillips, Slotted, Phillips/Slot, Six-Lobe, etc

Naval Brass 464 Packing:

IN BULK :canton/pallet, Small Boxs/carton/ pallet, or customer request

Naval Brass 464 Test Certificate:

Manufacturer Test Certificate as per EN 10204 / 3.1

Property Class:

For Bolts & Screws: A2-70, A2-80, A4-70, A4-80, F593C, F593D, F593G, F593H

For Nuts: A2-70, A2-80, A4-70, A4-80, F594C, F594D, F594G, F594H, A2-035, A4-040

For SHCS: F837B, F837C, F837E, F837

For Threaded Rods: A2-70, A2-80, A4-70, A4-80, F593C, F593D, F593G, F593H, B8, B8M CL1 & CL2

Naval Brass 464 finish & coating:

Natural, Nickle Plated, Silver Plated, Tin Plated.

Production process

M2-M24: Cold Froging, hot forging M24-M100,

machining and CNC for Customized connecting element

Naval Brass 464 Origin and service-region:

European

Origin of Naval Brass Fasteners are Western European. However projects with eastern origin are possible on request.

Grades:
Aluminum Bronze CDA 614 Fasteners, Aluminum Bronze CDA 630 Fasteners, Aluminum Bronze CDA 632 Fasteners, Aluminum Bronze CDA 642 Fasteners, Brass Fasteners, Copper CDA 110 Fasteners, Cupro-Nickel 70-30 Fasteners, Cupro-Nickel 90-10 Fasteners, Naval Brass Fasteners, Silicon Bronze CDA 655 Fasteners
Physical Properties Of Brass Fasteners
Physical Properties
Metric
English

Density

8.41 g/cc

0.304 lb/in³

 Mechanical Properties

Of Brass Fasteners

Tensile Strength, Ultimate

379 – 607 MPa

55000 – 88000 psi

Tensile Strength, Yield

172 – 455 MPa

24900 – 66000 psi

Elongation at Break

50 %

50 %

Modulus of Elasticity

100 GPa

14500 ksi

Poisson's Ratio

0.28

0.28

Machinability

30 %

30 %

Shear Modulus

39 GPa

5660 ksi
Thermal Properties  Of Brass Fasteners
Thermal Properties

CTE, linear 250°C

21.2 µm/m-°C

11.8 µin/in-°F

from 20-300°C (68-570°F)

Thermal Conductivity

116 W/m-K

805 BTU-in/hr-ft²-°F

at 20°C (68°F)

Melting Point

885 – 900 °C

1630 – 1650 °F

Solidus

885 °C

1630 °F

Liquidus

900 °C

1650 °F
Cities We deliver
Bhopal, Lahore, Milan, Hyderabad, Pune, Vadodara, Pimpri-Chinchwad, Aberdeen, Howrah, Jeddah, Riyadh, Bogota, Petaling Jaya, Dallas, Lagos, Nagpur, Houston, Brisbane, Busan, Karachi, Coimbatore, Seoul, Caracas, Atyrau, Perth, Haryana, Bengaluru, Jaipur, Al Jubail, Kuwait City, Al Khobar, Sydney, Ranchi, Chiyoda, Noida, Chandigarh, Secunderabad, Ahvaz, Port-of-Spain, Singapore, Gurgaon, Rajkot, Rio de Janeiro, Abu Dhabi, Hong Kong, Surat, Sharjah, Hanoi, London, Muscat, Jakarta, Navi Mumbai, Istanbul, Kolkata, Cairo, Mumbai, Santiago, Montreal, Faridabad, Vung Tau, Bangkok, Ankara, Ahmedabad, Granada, Melbourne, Tehran, Visakhapatnam, New Delhi, Los Angeles, Ho Chi Minh City, Edmonton, La Victoria, Baroda, Thane, Nashik, Kuala Lumpur, Moscow, Ernakulam, Courbevoie, Calgary, Geoje-si, Indore, New York, Mexico City, Gimhae-si, Ludhiana, Kanpur, Ulsan, Thiruvananthapuram, Manama, Doha, Chennai, Madrid, Jamshedpur, Algiers, Dammam
Countries We Deliver
Iran, Venezuela, Saudi Arabia, Slovakia, Romania, Zimbabwe, Spain, Kazakhstan, Canada, Nigeria, Bulgaria, Afghanistan, Thailand, Bangladesh, Poland, United Kingdom, Bahrain, Jordan, Lithuania, Malaysia, France, Nigeria, Japan, Oman, Lebanon, Germany, Croatia, Australia, Puerto Rico, South Korea, Hungary, United States, Bhutan, Mexico, Mexico, Yemen, Singapore, New Zealand, Ecuador, Gabon, Qatar, Denmark, Iran, Netherlands, Norway, Sri Lanka, Belgium, Libya, Kuwait, Pakistan, Gambia, Sweden, Azerbaijan, Argentina, Chile, Ghana, United Arab Emirates, Finland, Nepal, Trinidad andamp; Tobago,Tunisia, Kenya, Peru, Austria, Russia, Ukraine, Italy, Belarus, Bolivia, Serbia, Poland, Mongolia, Turkey, Czech Republic, South Africa, Angola, India, Vietnam, Indonesia, Tibet, Ireland, Costa Rica, Greece, Colombia, Namibia, Iraq, Estonia, Israel, Macau, Philippines, Brazil, Switzerland, Algeria, Morocco, Chile, Portugal, Egypt, Taiwan, China, Hong Kong.