Provides Exceptional Industry Products
Leading Expert In Piping Solutions
Finest Steel & Alloy Manufacturer
Delivering Steel Products On Time
ISO Certified & Approved Manufacturer & Supplier
Stainless Steel 304/304L/304H Shims
SS 304 Shims, 304L Stainless Steel Shims Suppliers, Manufacturer In India.
304H SS Perforated Shims, 304L Stainless Steel Shims, SAIL 304 Stainless Steel Shims Suppliers In India.
Stainless Steel 304L Shims, SS Shims, Polished 304H Stainless Steel Shims Supplier, Manufacturer, Exporter In India
Introduction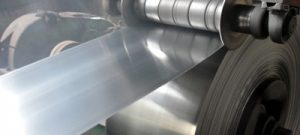 Kalpataru piping is one of the leading manufacturer, suppliers, exporter of stainless steel 304/ 304l/ 304h Shims using high quality of raw material. Stainless steel 304/ 304l/ 304h Shims have high strength and resistance to oxidation, carburisation and other harmful effects of high temperature exposure. The high contents of nickel and chromium in the alloys also give good corrosion resistance. stainless steel 304 was the first of these alloys and it was slightly modified into Incoloy 800H. This modification was to control carbon (.05-.10%) and grain size to optimize stress rupture properties. stainless steel 304l/304h shims was intended for high temperature structural applications. The nickel content makes the alloys highly resistant to both chloride stress-corrosion cracking and to embrittlement from precipitation of sigma phase. The general corrosion resistance is excellent. In the solution annealed condition, stainless steel 304l shims and 304H shims have superior creep and stress rupture properties. Stainless steel 304 shims are used in a variety of applications involving exposure to corrosive environments and high temperatures such as heat treating equipment, chemical and petrochemical processing, nuclear power plants and the paper pulp industry. Heat-treating equipment such as baskets, trays, and fixtures employ stainless steel 304/304l/304h Shims. Chemical and petrochemical processing industries use the alloys for heat exchangers and other piping systems in nitric acid media especially where resistance to chloride stress-corrosion cracking is required. Power plants use them for super-heater and re-heater tubing. We also offer these Products are available in different size,grades, specification & thickness as per the clients requirements.
Specification:
| | |
| --- | --- |
| Thickness | 0.02 MM to 3.0 MM |
| Material Grade | SS 304, 304L, 316L, 321, 347 |
| Material | Stainless Steel |
| Surface Treatment | Bright Annealed (BA) |
| Tensile Strength | 500 / 565 MPa |
Chemical Composition: 
Grade
C
Mn
Si
P
S
Cr
Mo
Ni
N
304

min.

–

–

–

–

–

18.0

–

8.0

–

max.

0.08

2.0

0.75

0.045

0.030

20.0

10.5

0.10

304L

min.

–

–

–

–

–

18.0

–

8.0

–

max.

0.030

2.0

0.75

0.045

0.030

20.0

12.0

0.10

304H

min.

0.04

–

–

–

–

18.0

–

8.0

–

max.

0.10

2.0

0.75

0.045

0.030

20.0

10.5
Mechanical properties:
Grade
Tensile Strength (MPa) min
Yield Strength 0.2% Proof (MPa) min
Elongation (% in 50mm) min
Hardness
Rockwell B (HR B) max
Brinell (HB) max

304

515

205

40

92

201

304L

485

170

40

92

201

304H

515

205

40

92

201
Physical properties:
Grade
Density (kg/m3)
Elastic Modulus (GPa)
Mean Coefficient of Thermal Expansion (m/m/0C)
Thermal Conductivity (W/m.K)
Specific Heat 0-1000C (J/kg.K)
Electrical Resistivity (n.m)
0-1000C
0-3150C
0-5380C
at 1000C
at 5000C
304

8000

193

17.2

17.8

18.4

16.2

21.5

500

720

304L

8000

193

17.2

17.8

18.4

16.2

21.5

500

720

304H

8000

193

17.2

17.8

18.4

16.2

21.5

500

720
Cities We deliver:
Bhopal, Lahore, Milan, Hyderabad, Pune, Vadodara, Pimpri-Chinchwad, Aberdeen, Howrah, Jeddah, Riyadh, Bogota, Petaling Jaya, Dallas, Lagos, Nagpur, Houston, Brisbane, Busan, Karachi, Coimbatore, Seoul, Caracas, Atyrau, Perth, Haryana, Bengaluru, Jaipur, Al Jubail, Kuwait City, Al Khobar, Sydney, Ranchi, Chiyoda, Noida, Chandigarh, Secunderabad, Ahvaz, Port-of-Spain, Singapore, Gurgaon, Rajkot, Rio de Janeiro, Abu Dhabi, Hong Kong, Surat, Sharjah, Hanoi, London, Muscat, Jakarta, Navi Mumbai, Istanbul, Kolkata, Cairo, Mumbai, Santiago, Montreal, Faridabad, Vung Tau, Bangkok, Ankara, Ahmedabad, Granada, Melbourne, Tehran, Visakhapatnam, New Delhi, Los Angeles, Ho Chi Minh City, Edmonton, La Victoria, Baroda, Thane, Nashik, Kuala Lumpur, Moscow, Ernakulam, Courbevoie, Calgary, Geoje-si, Indore, New York, Mexico City, Gimhae-si, Ludhiana, Kanpur, Ulsan, Thiruvananthapuram, Manama, Doha, Chennai, Madrid, Jamshedpur, Algiers, Dammam
Countries We Deliver:
Iran, Venezuela, Saudi Arabia, Slovakia, Romania, Zimbabwe, Spain, Kazakhstan, Canada, Nigeria, Bulgaria, Afghanistan, Thailand, Bangladesh, Poland, United Kingdom, Bahrain, Jordan, Lithuania, Malaysia, France, Nigeria, Japan, Oman, Lebanon, Germany, Croatia, Australia, Puerto Rico, South Korea, Hungary, United States, Bhutan, Mexico, Mexico, Yemen, Singapore, New Zealand, Ecuador, Gabon, Qatar, Denmark, Iran, Netherlands, Norway, Sri Lanka, Belgium, Libya, Kuwait, Pakistan, Gambia, Sweden, Azerbaijan, Argentina, Chile, Ghana, United Arab Emirates, Finland, Nepal, Trinidad and Tobago,Tunisia, Kenya, Peru, Austria, Russia, Ukraine, Italy, Belarus, Bolivia, Serbia, Poland, Mongolia, Turkey, Czech Republic, South Africa, Angola, India, Vietnam, Indonesia, Tibet, Ireland, Costa Rica, Greece, Colombia, Namibia, Iraq, Estonia, Israel, Macau, Philippines, Brazil, Switzerland, Algeria, Morocco, Chile, Portugal, Egypt, Taiwan, China, Hong Kong.