Provides Exceptional Industry Products
Leading Expert In Piping Solutions
Finest Steel & Alloy Manufacturer
Delivering Steel Products On Time
ISO Certified & Approved Manufacturer & Supplier
Monel k500 Wiremesh
Monel K500 werkstoff WNR 2.4375 Wiremesh Manufacturer, Exporter & Suppliers in India.

ASME SB164 Monel UNS N05500 Wiremesh Manufacturer, Supplier & Exporter in India.
Introduction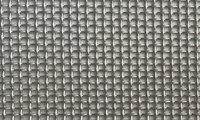 Kalpataru piping solutions is leading manufacturer, supplier, exporters and stoickest for high quality monel k500 Wiremesh. Kalpataru piping solutions offer a complete range of monel k500 Wiremesh as Monel Hot rolled plate (HR), Cold rolled sheet (CR), 2B, 2D, BA NO(8), SATIN (Met with Plastic Coated) and more. monel k500 Wiremesh are widely used in various application industries like petrochemicals plants, oil refineries, fertilizers plants and many others. Kalpataru piping solutions export, Supply & Manufacture monel k500 forms like seamless pipe, tubes, plates, sheets, shims, Wiremesh, round bars, wires, Wiremesh, valves, Wiremesh and many others.
Equivalent Grades of Monel k500 Wiremesh
| | | | | | | | |
| --- | --- | --- | --- | --- | --- | --- | --- |
| STANDARD | WERKSTOFF NR. | UNS | JIS | AFNOR | BS | GOST | EN |
| Monel K500 | 2.4375 | N05500 | – | – | – | – | – |
Specifications of Monel k500 Wiremesh
Standards : ASTM, ASME and API
Specifications : ASTM B 127 / SB 127
Hole Diameter : 2mm to 12mm
Sheet Size : 1000mm to coil 1500mm
Length : Standard or Coil Form
Finish : Hot rolled plate (HR), Cold rolled sheet (CR), 2B, 2D, BA NO(8), SATIN (Met with Plastic Coated)
Grade : Monel k500 (UNS No. N05500)
Chemical Composition of Monel k500 Wiremesh
| | | | | | | | | | |
| --- | --- | --- | --- | --- | --- | --- | --- | --- | --- |
| | Ni | Fe | C | Mn | Si | Cu | Al | Ti | S |
| Monel k500 | 63.0 min | 1.0 – 2.5 | 0.3 max | 2.0 max | 0.5 max | 28.0 – 34.0 | 0.50 max | – | 0.02 max |
Mechanical & Physical Properties of Monel k500 Wiremesh
| | | | | |
| --- | --- | --- | --- | --- |
| Density | Melting Point | Tensile Strength | Yield Strength (0.2%Offset) | Elongation |
| 8.44 g/cm3 | 1350 °C (2460 °F) | Psi – 1,60,000 , MPa – 1100 | Psi – 1,15,000 , MPa – 790 | 20 % |
Types of Monel k500 Wiremesh
Monel

k500 Spool Fitting
Monel Spool Fittings
Monel Alloy k500 Spool Fittings
ASME SB127 Monel k500 Spool Fittings
Monel Alloy k500 Pipe Spool
Monel k500 Wiremesh Stockholder
ASTM B127 Monel Alloy k500 Prefabricated Pipe Spool
Monel k500 Prefabricated Pipe Spool Stockholder to Czechia

DIN 2.4360 Monel Spool Fittings
Monel

k500 Prefabricated Pipe Spool
Prefabricated Wiremesh
Spool Fittings
Monel k500 Pipe Spool
Alloy k500 Prefabricated Wiremesh
ASME SB127 Monel 400 Spool Fitting
Monel k500 Wiremesh Stockist
K500 Pipe Spool
Marking & Packing Of Monel k500 Wiremesh

Kalpataru Piping Solutions pack Monel k500 Wiremesh properly and carefully to ensure that there is no damage to the Monel k500 Wiremesh during the transit. We pack Monel k500 Wiremesh in wooden boxes and supply it all over the world.
High-Quality Monel k500 Wiremesh
 

– Quality Assurance!

Kalpataru Piping Solutions Is One Of The Most Trusted Exporter, Supplier, Stockist & Manufacturer Of Monel k500 Wiremesh. Kalpataru Piping Solutions Offers High-Quality Monel k500 Wiremesh. We Inspect Our Monel k500 Wiremesh At Each Stage Of Production Process, To Make Sure That The Quality Of The Monel k500 Wiremesh Is Not Compromised. They Are Examined To Confirm Their Standards And We Also Offer Third Party Inspection Of Our Monel k500 Wiremesh On Demand Of Our Clients. Kalpataru piping solutions even Offer Test Certificates For Our Monel k500 Wiremesh.

We Pack Monel k500 Wiremesh Properly And Carefully To Ensure That There Is No Damage To Monel k500 Wiremesh During The Transit. We Pack copper Monel k500 Wiremesh In Wooden Boxes And Supply It All Over The World.
Why Choose Kalpataru Piping Solutions For Buying Monel k500 Wiremesh?
Huge Stock Of

Monel k500 Wiremesh.
Large Production Capacity Of Monel k500 Wiremesh
Kalpataru Piping Solutions Offer Highest Quality Monel k500 Wiremesh At Lowest Price
We Offer Customised Sizes For Monel k500 Wiremesh Depending On Our Clients Requirement
Kalpataru Piping Solutions Offer High-Quality Monel k500 Wiremesh

With Test Certificates. We Even Allow Third Party Inspection.
Cities We deliver:
Bhopal, Lahore, Milan, Hyderabad, Pune, Vadodara, Pimpri-Chinchwad, Aberdeen, Howrah, Jeddah, Riyadh, Bogota, Petaling Jaya, Dallas, Lagos, Nagpur, Houston, Brisbane, Busan, Karachi, Coimbatore, Seoul, Caracas, Atyrau, Perth, Haryana, Bengaluru, Jaipur, Al Jubail, Kuwait City, Al Khobar, Sydney, Ranchi, Chiyoda, Noida, Chandigarh, Secunderabad, Ahvaz, Port-of-Spain, Singapore, Gurgaon, Rajkot, Rio de Janeiro, Abu Dhabi, Hong Kong, Surat, Sharjah, Hanoi, London, Muscat, Jakarta, Navi Mumbai, Istanbul, Kolkata, Cairo, Mumbai, Santiago, Montreal, Faridabad, Vung Tau, Bangkok, Ankara, Ahmedabad, Granada, Melbourne, Tehran, Visakhapatnam, New Delhi, Los Angeles, Ho Chi Minh City, Edmonton, La Victoria, Baroda, Thane, Nashik, Kuala Lumpur, Moscow, Ernakulam, Courbevoie, Calgary, Geoje-si, Indore, New York, Mexico City, Gimhae-si, Ludhiana, Kanpur, Ulsan, Thiruvananthapuram, Manama, Doha, Chennai, Madrid, Jamshedpur, Algiers, Dammam
Countries We Deliver:
Iran, Venezuela, Saudi Arabia, Slovakia, Romania, Zimbabwe, Spain, Kazakhstan, Canada, Nigeria, Bulgaria, Afghanistan, Thailand, Bangladesh, Poland, United Kingdom, Bahrain, Jordan, Lithuania, Malaysia, France, Nigeria, Japan, Oman, Lebanon, Germany, Croatia, Australia, Puerto Rico, South Korea, Hungary, United States, Bhutan, Mexico, Mexico, Yemen, Singapore, New Zealand, Ecuador, Gabon, Qatar, Denmark, Iran, Netherlands, Norway, Sri Lanka, Belgium, Libya, Kuwait, Pakistan, Gambia, Sweden, Azerbaijan, Argentina, Chile, Ghana, United Arab Emirates, Finland, Nepal, Trinidad and Tobago,Tunisia, Kenya, Peru, Austria, Russia, Ukraine, Italy, Belarus, Bolivia, Serbia, Poland, Mongolia, Turkey, Czech Republic, South Africa, Angola, India, Vietnam, Indonesia, Tibet, Ireland, Costa Rica, Greece, Colombia, Namibia, Iraq, Estonia, Israel, Macau, Philippines, Brazil, Switzerland, Algeria, Morocco, Chile, Portugal, Egypt, Taiwan, China, Hong Kong.